Please join us in welcoming Suzanne E. Guiod as the next Director of the Bucknell University Press. She succeeds Greg Clingham, who retired in December, and will assume the directorship in May.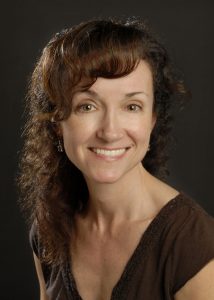 Suzanne has served as editor-in-chief at Syracuse University Press since 2012, and was previously editorial director at the University of Rochester Press, which became a member of the Association of University Presses under her leadership. As an academic editor, she has acquired books and overseen series in Middle East studies, African studies, Arab American studies, peace and conflict resolution, disability studies, sport history, the history of medicine, historical musicology, literary translation, and other areas. She has extensive experience with editorial board management, has served on the AUPresses' Library Relations Committee and as a delegate to the Library Publishing Coalition, and in 2012 was a recipient of the AUPresses' Whiting Week-in-Residence grant. She has also written or contributed to several successful grant applications to the NEA, NEH, and Mellon Foundation to support publishing activities. Prior to her appointment at Rochester, Suzanne was Northeast publisher for Arcadia Publishing and managing editor of the Encyclopedia of New England (Yale University Press, 2005); worked in sponsored projects and faculty research funding; and taught writing at the college level. She holds a master's degree in English literature from the University of New Hampshire and a graduate certificate in scholarly publishing. She is a native of Boston.
Congratulations and welcome, Suzanne!
Pam
—
Pamelia Dailey, M.A.
Managing Editor
Bucknell University Press
Lewisburg, PA 17837
570-577-3674
www.bucknell.edu/universitypress