In recognition of day #4 of UP Week, two staff members tell you what it's really like to be part of the small but dedicated team that makes up the Bucknell University Press.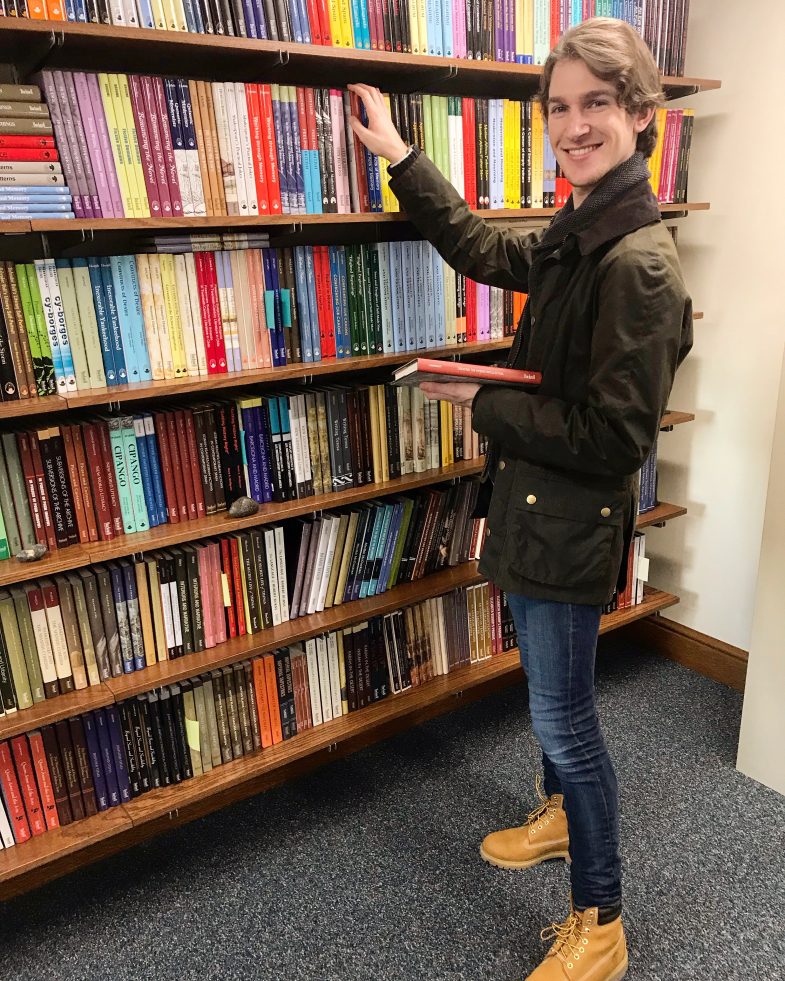 Working for the Bucknell University Press has been one of my favorite parts of my college experience. We're a small press, which means that I've had the opportunity to see so many parts of the process of scholarly publishing. I've written contracts, interviewed authors, and helped make acquisition decisions. Of course, not all of my friends entirely understand what I do. Three years in, I still have to explain to my fellow students that no, I do not work for the university newspaper; the BUP is a real press that publishes scholarly monographs. They're usually surprised to hear Bucknell even has a university press like we do. The BUP is truly one of our campus's hidden gems.
–Nate Freed '21, Bucknell University Press Presidential Fellow
I originally came Bucknell for a position as the Museum Fellow at the Samek Art Museum. I had previously worked in museums and other visual arts organizations so I was new to the publishing world when I started at Bucknell University Press. I am a lifelong book lover, so it has been great to see the publishing process from start to finish. One of my favorite parts of the job is getting to look over manuscripts. I check them for formatting issues and make notes of things that authors need to correct or sometimes I correct issues myself. Once a manuscript is ready to move forward in the publishing process, getting to assign them ISBNs is exciting as well.
–Emily Owen, M.A., Bucknell University Press Editorial Assistant