Celebrate and learn during Black History Month with texts from the Griot Project Book Series, an interdisciplinary series published in association with the Griot Institute for the Study of Black Lives and Cultures.
A griot is a central figure in West African cultures that historically held many functions, including community historian, cultural critic, indigenous artist and collective spokesperson. At Bucknell University, the Griot Institute for the Study of Black Lives and Cultures provides faculty and students intellectual and creative engagement with the interdisciplinary investigation of the cultures, histories, narratives, peoples, geographies and arts of Africa and the African diaspora.
Bucknell University Press is honored to extend the Griot Institute's mission by publishing monographs, collections of essays, and poetry exploring the aesthetics, art, history, and culture of African America and the African diaspora. "In bringing out new creative and scholarly work that complements the Griot Institute's programming, we honor the vision of founding series editor Carmen Gillespie," says Suzanne Guiod, Bucknell University Press Director.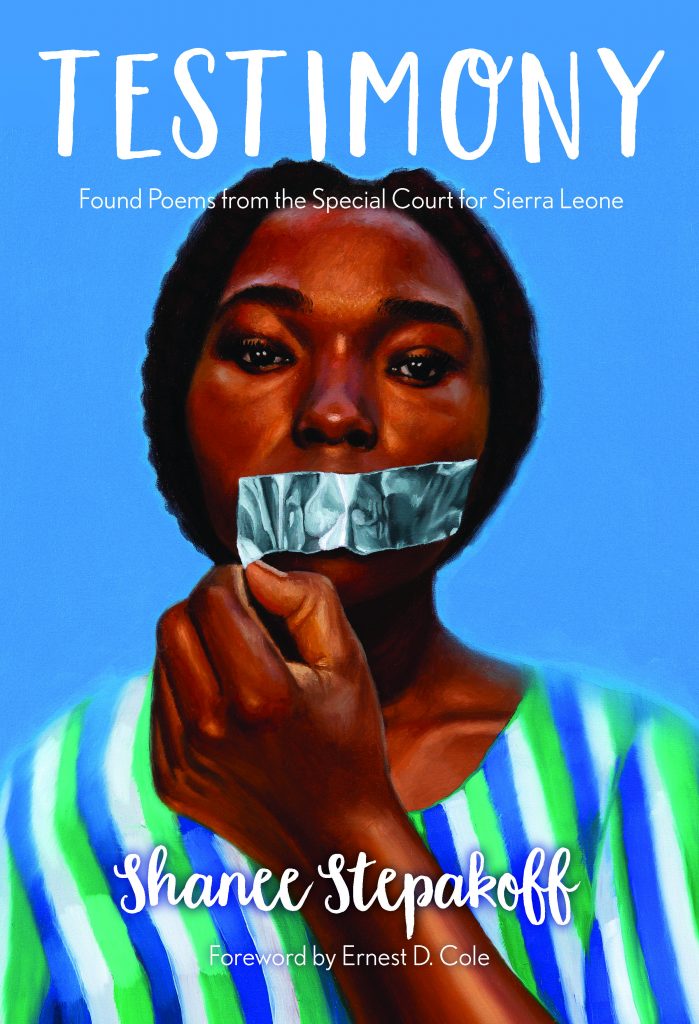 Derived from public testimonies at a UN-backed war crimes tribunal in Freetown, this remarkable poetry collection aims to breathe new life into the records of Sierra Leone's civil war, delicately extracting heartbreaking human stories from the morass of legal jargon. By rendering selected trial transcripts in poetic form, Shanee Stepakoff finds a novel way to communicate not only the suffering of Sierra Leone's people, but also their courage, dignity, and resilience. Her use of innovative literary techniques helps to ensure that the voices of survivors are not forgotten, but rather heard across the world.

This volume also includes an introduction that explores how the genre of "found poetry" can serve as a uniquely powerful means through which writers may bear witness to atrocity. This book's unforgettable excavation and shaping of survivor testimonies opens new possibilities for speaking about the unspeakable.
Edited by Sharrell D. Luckett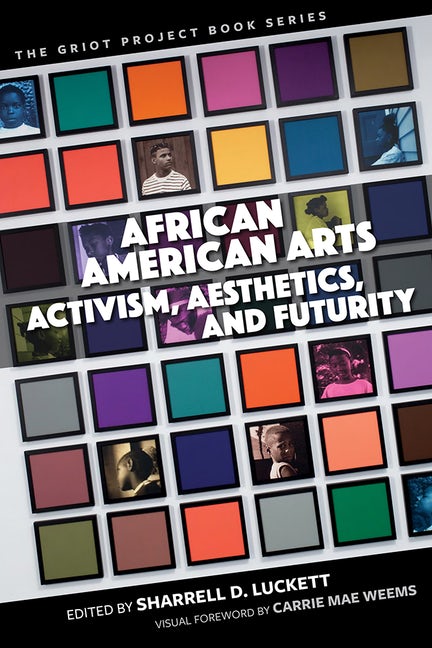 Signaling such recent activist and aesthetic concepts in the work of Kara Walker, Childish Gambino, BLM, Janelle Monáe, and Kendrick Lamar, and marking the exit of the Obama Administration and the opening of the National Museum of African American History and Culture, this anthology explores the role of African American arts in shaping the future, and further informing new directions we might take in honoring and protecting the success of African Americans in the U.S. The essays in African American Arts: Activism, Aesthetics, and Futurity engage readers in critical conversations by activists, scholars, and artists reflecting on national and transnational legacies of African American activism as an element of artistic practice, particularly as they concern artistic expression and race relations, and the intersections of creative processes with economic, sociological, and psychological inequalities.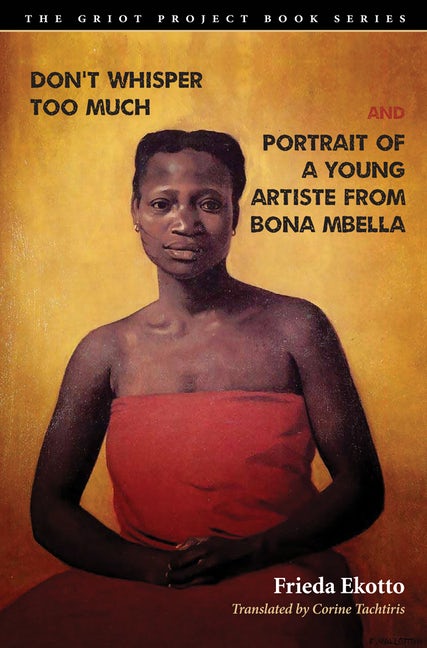 Don't Whisper Too Much was the first work of fiction by an African writer to present love stories between African women in a positive light. Bona Mbella is the second. In presenting the emotional and romantic lives of gay, African women, Ekotto comments upon larger issues that affect these women, including Africa as a post-colonial space, the circulation of knowledge, and the question of who writes history. In recounting the beauty and complexity of relationships between women who love women, Ekotto inscribes these stories within African history, both past and present. Don't Whisper Too Much follows young village girl Ada's quest to write her story on her own terms, outside of heteronormative history. Bona Mbella focuses upon the life of a young woman from a poor neighborhood in an African megalopolis. And "Panè," a love story, brings the many themes from Don't Whisper Too Much and Bona Mbella together as it explores how emotional and sexual connections between women have the power to transform, even in the face of great humiliation and suffering. Each story in the collection addresses how female sexuality is often marked by violence, and yet is also a place for emotional connection, pleasure and agency.
Edited by Vincent L. Stephens and Anthony Stewart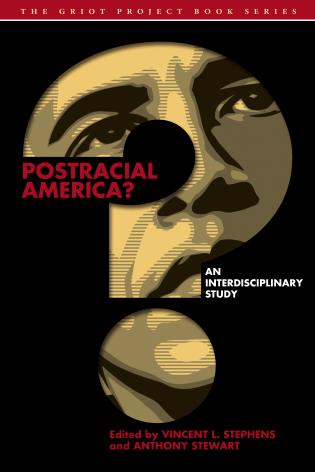 The concept of a "postracial" America —the dream of a nation beyond race — has attracted much attention over the course of the presidency of Barack Obama, suggesting that this idea is peculiar to the contemporary moment alone. Postracial America? An Interdisciplinary Study attempts to broaden the application of this idea by situating it in contexts that demonstrate how the idea of the postracial has been with America since its founding and will continue to be long after the Obama administration's term ends. The chapters in this volume explore the idea of the postracial in the United States through a variety of critical lenses, including film studies; literature; aesthetics and conceptual thinking; politics; media representations; race in relation to gender, identity, and sexuality; and personal experiences. Through this diverse interdisciplinary exploration, this collection skeptically weighs the implications of holding up a postracial culture as an admirable goal for the United States.
Edited by James Braxton Peterson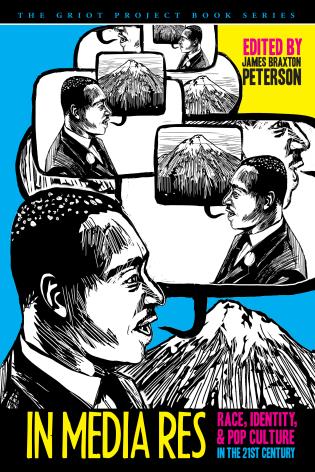 In Media Res is a manifold collection that reflects the intersectional qualities of university programming in the twenty-first century. Taking race, gender, and popular culture as its central thematic subjects, the volume collects academic essays, speeches, poems, and creative works that critically engage a wide range of issues, including American imperialism, racial and gender discrimination, the globalization of culture, and the limitations of our new multimedia world. This diverse assortment of works by scholars, activists, and artists models the complex ways that we must engage university students, faculty, staff, and administration in a moment where so many of us are confounded by the "in medias res" nature of our interface with the world in the current moment. Featuring contributions from Imani Perry, Michael Eric Dyson, Suheir Hammad, John Jennings, and Adam Mansbach, In Media Res is a primer for academic inquiry into popular culture; American studies; critical media literacy; women, gender, and sexuality studies; and Africana studies.
By Angèle Kingué, Translated by Christine Schwartz Hartley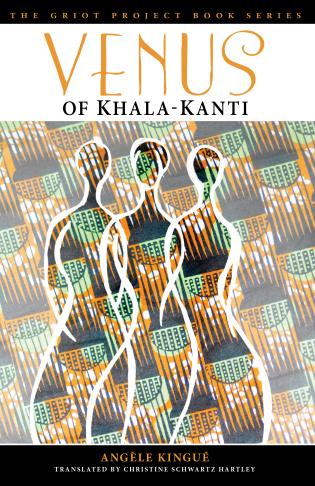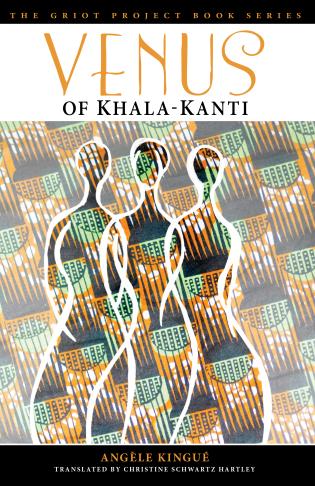 Venus of Khala-Kanti is a tale of life-altering loss and mystical recovery. Set in an imaginary West African village that becomes a charming cul-de-sac, the unintended consequence of a national roadwork project gone awry, the story follows characters drawn with humor, irony, and empathy. The heart of the story beats with the laughter and tears of three women. Having faced incredible hardship, they come together to build their lives anew, armed with the age-old spirit of human resilience, understanding, and tenderness. Tapping into the very soil of Khala-Kanti, Bella, Assumta, and Clarisse construct spaces, both internal and external, where they and others can rejuvenate their bodies, minds, and spirits. They build the Good Hope Center, which embraces both the physical and the mystical landscape of the story. The Center fuels the restoration and growth of the village's inhabitants, and offers sanctuary for those who visit and those who stay.
By Myronn Hardy
Catastrophic Bliss contemplates the longing to understand connections and disconnections within a world ever more fragmented yet interdependent. With allusions to Dante, Stevie Wonder, Fernando Pessoa, Persephone and Marianne Moore, these poems move from the tumultuous to the sublime: a pit bull killing an invading thief, two people on a New York City subway playing chess, Billy Eckstine recording in Rio de Janeiro, to an imagined Barack Obama writing poems to his father. Myronn Hardy's third collection comprises war, place, love, and history all yearning to be reconciled.
Edited by Carmen Gillespie
Toni Morrison: Forty Years in The Clearing enables audiences/readers, critics, and students to review Morrison's cultural and literary impacts and to consider the import, and influence of her legacies in her multiple roles as writer, editor, publisher, reader, scholar, artist, and teacher over the last four decades.
Some of the highlights of the collection include contributions from many of the major scholars of Morrison's canon: as well as art pieces, music, photographs and commentary from poets, Nikki Giovanni and Sonia Sanchez; novelist, A.J. Verdelle; playwright, Lydia Diamond; composer, Richard Danielpour; photographer, Timothy Greenfield-Sanders; the first published interview with Morrison's friends from Howard University, Florence Ladd and Mary Wilburn; and commentary from President Barack Obama.
What distinguishes this bookfrom the many other publications that engage Morrison's work is that the collection is not exclusively a work of critical interpretation or reference. This is the first publication to contextualize and to consider the interdisciplinary, artistic, and intellectual impacts of Toni Morrison using the formal fluidity and dynamism that characterize her work.