The Nobel Prize in Literature for Louise Glück
A Guest Post by Lee Upton
At last, a good surprise in a terrible year.
My mother-in-law brought me the news first: Louise Glück had won the Nobel Prize.
Glück has often been the recipient of awards (the Pulitzer in 1993 and the National Book Award in 2014) and served as the U. S. Poet Laureate in 2003-2004, but the Nobel Award for Literature is an honor like no other. It's a wonderful irony that a remarkably private poet who writes of rejection, of emotions that arise from the trauma of abandonment, a poet who has illuminated themes of abjection and oblivion, should find herself receiving the most distinguished of all literary honors.
Her voice that draws us in is one of rigorous self-examination, a voice that doesn't ask for acceptance and certainly not popularity. In her lapidary prose she has praised the artist who "cultivates a disciplined refusal of self-deception." She might be speaking of her own efforts in poems that refuse relief or gratification or even a shred of complacency. Behind her poems is the velvety backdrop of mythology, and the cruelties that occupy those myths. The Greek and Roman myths, familiar to her since early childhood, remain current in her poetry, illuminating recurrent traumas and revealing common human patterns of behavior.
She dismisses cultural pieties, including pieties about how women and girls are expected to behave in kindly, affirmative, and harmonious ways. She dismisses the pieties that often attach to poetry as well. Gleefully, she bursts the idea of "bravery" among poets, declaring in an essay, "the poet engaged in the act of writing feels giddy exhilaration; no occasion in the life calls less for courage than does this."
I've heard from friends that Glück's poems have been comforting to read in times of crisis, and I don't doubt that. But I think it is an uncanny form of comfort—it is the comfort of exposure, of encountering poems that acknowledge ranges of emotion that are often bewildering to experience, to express, and to witness: anger, shame, grief, resentment, revulsion, vulnerability. She writes of what is unresolved and disturbing, such as the fear of aging and death, the sensation of emotional deprivation, the repetitive trauma of abandonment.
Emily Dickinson's declaration that "No is the wildest word" echoes through the refusals in Glück's work, the charged unwillingness to accept unearned consolation. When the Swedish Academy referred to Glück's wit they were right to apply the adjective "biting," for Glück's poetry has the power to unsettle. Consider the unforgettable opening of "Mock Orange" in which dissatisfaction and the unrelenting pressure of desire give voice to the following:
It is not the moon, I tell you.
It is these flowers
lighting the yard.
I hate them.
I hate them as I hate sex,
the man's mouth
sealing my mouth, the man's
paralyzing body—
and the cry that always escapes,
the low, humiliating
premise of union
In "Mock Orange" and in many of her poems, Glück works toward a new understanding of the dramas that entangle us. She offers a bracing reminder of the value of our emotions and of an internal life that cannot be possessed, that in a time when our public lives may be subject to surveillance, when sensitivity may be ridiculed, when privacy may be intruded upon and our every impulse catalogued, surveilled by marketers and powerful agencies, her poetry puts down its marker—for the right to believe an individual self has value, to question the meaning of a life and find, by questioning again and again, a way to resist compromising the dignity of privacy and an inner life we call our own.
Her poetry, passionate and disciplined, defends an interiority that is not legible to those who would seek to define us—a poetry that doesn't easily accept the conditions we're born into.
In American Originality: Essays on Poetry, Glück writes about artists: "What is constant, what seems to me the source of resilience (or fortitude), is a capacity for intense, driven absorption." That intensity, that absorption, is the gift her poetry not only gives to the poet but to us as readers: a willingness to be engaged deeply with those mysteries that can't ultimately be solved.
I've had the challenge and pleasure of writing about Louise Gluck often—at most length in chapters devoted to her work in The Muse of Abandonment: Origin, Identity, Mastery in Five American Poets (1998); and in Defensive Measures: The Poetry of Niedecker, Bishop, Glück, and Carson (2005), both published by Bucknell University Press. Each time I've written about her poems I've found myself magnetized by her questing intelligence, her finely crafted sensibility, her distinctiveness as a writer who returns to the ancient theme of loss and reanimates that theme for contemporary readers. 
In each new book she attempts to alter her style, but her voiceprint is immediately recognizable. In recent years, she has relaxed the lines of her poems and experimented further with a range of formal devices, yet the stinging sense of self-examination is still present.
And what also remains: throughout this poetry—a body of work that is now awarded with the highest honor for literature that our world offers—pain releases meaning as experience is attended to with intense awareness and a refusal of easy acceptance. Consider the beautiful ending of Glück's "First Memory" from Ararat—a poem that extends toward a great clarity and puts into relief the poems of grief and loss that preceded it:
…from the beginning of time,
in childhood, I thought
that pain meant
I was not loved.
It meant I loved.
Although I've written about Louise Glück's poetry often, I've never met her.  It's her words that have drawn my attention repeatedly.  I'm greatly pleased that she has achieved this highest award—and pleased for all of us as recipients of what Glück's poetry offers and what the prize recognizes: the individual inner life and the dignity of that life that poetry defends.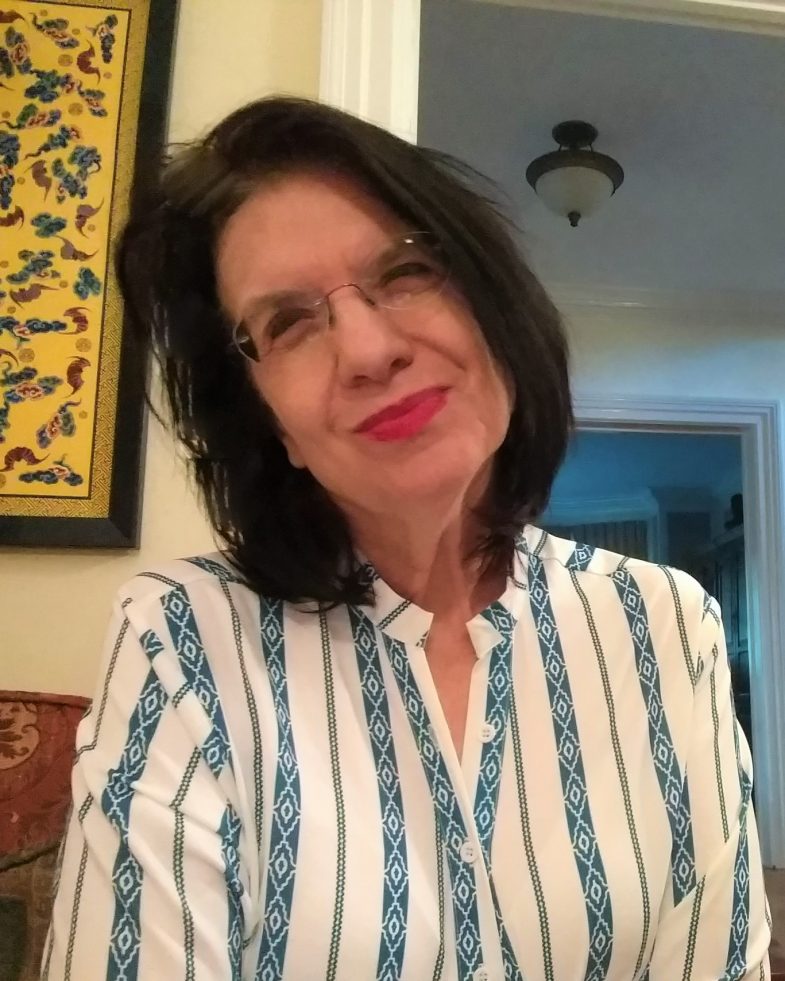 Lee Upton is the author of fourteen books, including three published by Bucknell University Press: Obsession and Release: Rereading the Poetry of Louise Bogan (1996); The Muse of Abandonment: Origin, Identity, Mastery in Five American Poets (1998); and Defensive Measures: The Poetry of Niedecker, Bishop, Glück, and Carson (2005). She is a poet and a fiction writer as well as a literary scholar. Her poetry has appeared in The New Yorker, the Atlantic Monthly, the New Republic, and in many journals as well as three editions of Best American Poetry. Her most recent books are Visitations: Stories and Bottle the Bottles the Bottles the Bottles: Poems.