Bucknell University Press is honored to announce the appointment of Anne Fogarty as the new general editor of our Contemporary Irish Writers series. Fogarty is Full Professor of James Joyce Studies in the School of English, Drama, and Film at University College Dublin.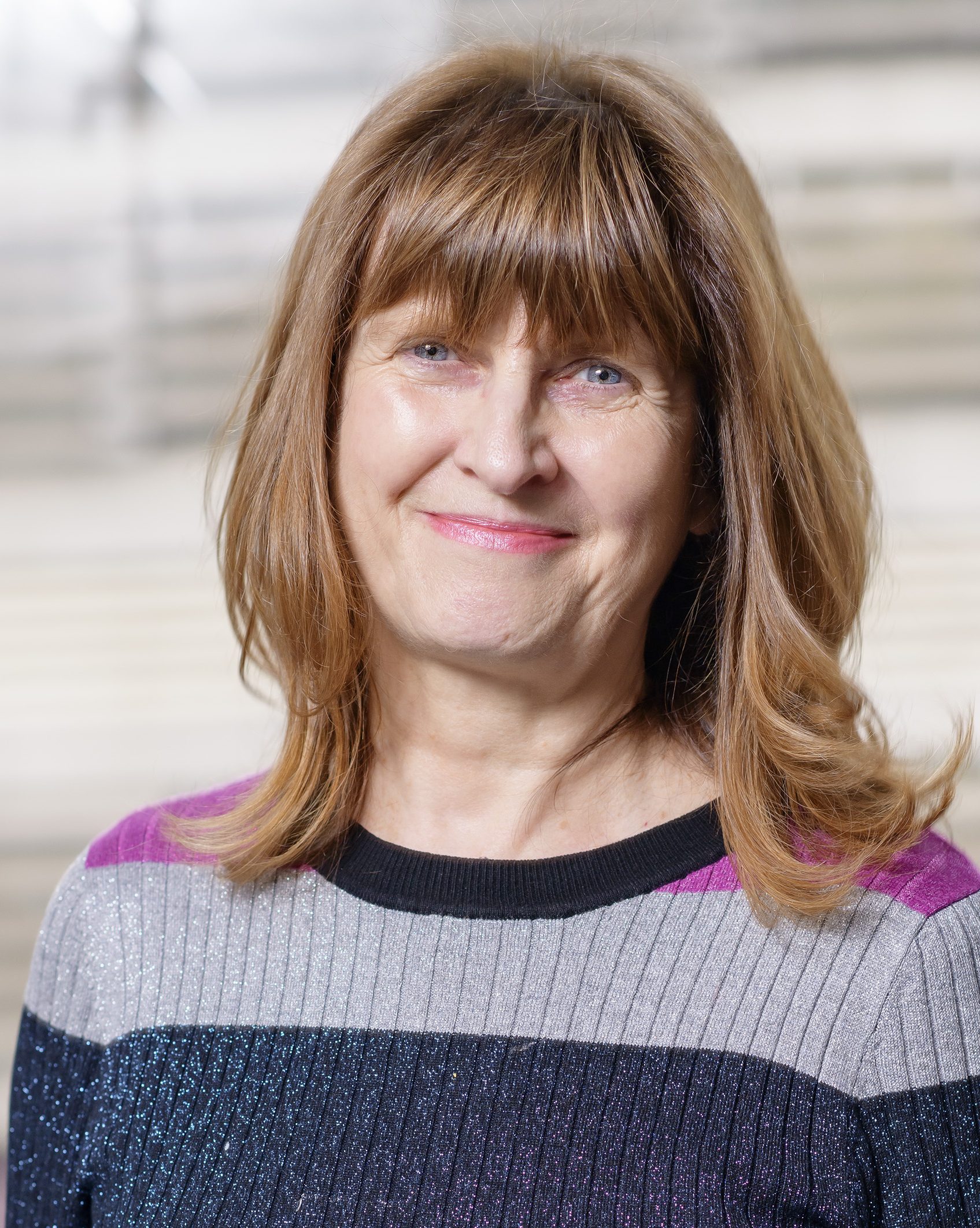 The Contemporary Irish Writers series, with recent publications on Medbh McGuckian, Eavan Boland, John Banville, and Bernard MacLaverty, has long brought theoretically informed perspectives to the work and lives of major Irish writers
Under Fogarty's leadership, the series will welcome projects that pay particular attention to feminist issues, the environmental humanities, the perspectives of migrants in Irish society, nationalism and transnationalism, Northern Ireland and its writers, the Irish language, and the lively and often genre-crossing fiction, poetry, drama, and film of contemporary Ireland.
The first planned volumes in development under Professor Fogarty's editorship include a reconsideration of the later novels of Edna O'Brien, and a cultural study of Seamus Heaney's American years.
Here, we talk with Fogarty about her vision for the series and the changing landscape of Irish literary studies.
BUP: The Contemporary Irish Writers series considers how both larger frameworks and the major figures of Irish studies are being rethought. What does this reframing mean to you?
Fogarty: Like every other sector of literary studies, the aims and objectives of Irish Studies are currently being reconsidered in light of a host of contemporary concerns. Inclusivity and diversity have become bigger priorities than ever. Discrimination in other areas is mirrored in our reading agendas. Encompassing more work by writers of color, women, working class writers, LGBT authors and immigrant writers not alone allows more voices to be heard it also enriches our vision of the world and enables a more active understanding of difference and of a variety of experiences of the world.
BUP: Why is now the time to renew and expand the Contemporary Irish Writers series? In what ways can the series meet the contemporary moment in culture and scholarship? What recent trends, interests, or changes stand out?
Fogarty: Contemporary studies have only recently been recognized as a discrete area of inquiry. The contemporary, moreover, covers not just very recent publications but also work that stretches back over the past few decades. In Ireland, as elsewhere there has been an explosion of new writing and readers now have many more genres by Irish authors from which to choose, including detective novels, non-fiction, science fiction, collections of essays, and writing for young adults. Established twentieth-century writers continue to produce apace, Anne Enright, Roddy Doyle, Colm Tóibín, Conor McPherson, Glenn Patterson, Deirdre Madden, Marina Carr, Edna O'Brien, Vona Groarke, Joseph O'Connor, and Paula Meehan. We need to continue to take stock of their work but also to explore how our current preoccupations are mirrored and reflected on in their texts. The most urgent issues besetting us all center on the building of a society that is more equitable and more welcoming of diversity and rescuing the planet from the effects of climate change before it becomes too late. Bringing perspectives from feminism, queer studies and race studies, and ecocriticism to bear on the reading of Irish texts is at once illuminating, involving, and politically and culturally vital.
BUP: Bucknell University Press's original Irish Writers Series began in the 1970s as a way to promote writers whose works warrant monographic exposure, covering writers including Sean O'Casey, James Clarence Mangan, Standish O'Grady, W.R. Rogers, and Thomas Davis. This series was reinvigorated in 2009 as the Contemporary Irish Writers Series to consider the vigorous shifts in Irish studies. Considering this history, how does your vision perhaps differ from the existing publications in the series?
Fogarty: It's clear that Irish Writers Series reflect the moment in which they are conceived. The original series pivots on the literary revival and is dismayingly but unsurprisingly male-centered. But it does range across a wide array of genres and is prepared to shine a spotlight on figures who are more marginal and would be overlooked today. My vision for the new series of Contemporary Irish Writers is that it will be inclusive, risk-taking, and open. It will also I hope be pre-emptive in being unafraid to give space to a current author before they have faded into hallowed memory or have to be rescued from oblivion. It will aim to provide approachable overviews of chosen writers but also to interrogate their work from a variety of perspectives.
BUP: Can you offer any thoughts on the format of the series? What do you hope will make this series unique in Irish studies?
Fogarty: There is still a paucity of monographs on leading Irish writers and none at all on certain writers who command a wide readership. This series will be unique in furnishing studies of well-known authors but also up-and-coming writers captured at a significant moment in their careers. In primarily sponsoring monographic investigations of writers, it will consolidate and widen the canon of Irish writers but also question whether fixed canons serve any purpose. The series will connect with the Irish works taught in university classrooms around the world such as Brooklyn, The Gathering, The Country Girls, Portia Coughlan, Translations, and North, but also consider a broad array of authors from Tana French to John Banville and Donal Ryan to Jan Carson.
BUP: Could you briefly describe some of your own scholarly work and interests?
Fogarty: I trained as an early modern scholar and entered that field when it was being entirely rethought by new historicist, postcolonial, and feminist critics in the late 1980s. This has marked all my subsequent work, even though I am now a Joyce scholar and also have broad interests in Irish Studies. My publications on Joyce have centered on historicist approaches to his work which draw out the revolutionary aspects and material embeddedness of his writing. I have edited special issues of journals on Spenser in Ireland, Lady Gregory, Irish Women Novelists, Eiléan Ní Chuilleanáin, and Benedict Kiely. I have written especially about women writers, including Eavan Boland, Lady Gregory, Mary Lavin, Éilís Ní Dhuibhne, Mary O'Donnell, Kate O'Brien, Elizabeth Bowen, Eimear McBride, and Sara Baume, but have also published essays on Colum McCann and Frank McGuinness. I am currently editing a collection of essays on Flann O'Brien, writing an essay on Joyce and the eighteenth-century epistolary novel, and have co-edited with Marisol Morales-Ladrón the first collection of essays on the Irish novelist Deirdre Madden which is forthcoming from Manchester University Press.
---
Anne Fogarty is Professor of James Joyce Studies at University College Dublin and founder and co-editor with Luca Crispi of the Dublin James Joyce Journal. She has written widely on aspects of twentieth century and contemporary Irish writing, including on Eavan Boland, Colum McCann, Colm Tóibín, Mary Lavin, Roddy Doyle, Eimear McBride, Frank McGuinness, and Emma Donoghue.
Those interested in the origins of the Contemporary Irish Writers series and its predecessor, the Irish Writers Series, might enjoy this post.